The Premiere
Ice Carving and
Food Artistry School


Total Immersion,
Private Instruction
in One Weekend!
Current Time at AICD

Pacific Standard Time

---
---
---
---
---
---
---
---
---
---
FUN FOOD ART
& FUN ICE ART
Classes and Demonstrations
for Team Building, Couples
An AICD graduate proudly
finishes one of his projects
- a perfect 20 inch sphere -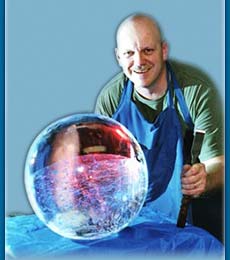 Location! Location! Location!

AICD is world renown...by those who value the best.

Scroll down for convenient Hotel and Travel assistance








In the 1990's, Paul Germain purchased a beautiful custom property (a unique Frank Lloyd Wright design) in Old Fig Garden, an historical collection of county estates in Fresno, California. This property provides the Academy of Ice Carving and Design an ideal setting for one-to-one private instruction.

No detail has been spared to make your visit a world class training experience... and also an amazing get-away!

In addition, the property's design allows Paul and his wife, Robin, to provide the optional AICD VIP Suite Package for returning professional chefs and carvers who desire an all-in-one package which includes instruction, deluxe accomodations, and delicious meals suitable for visiting chefs and professional ice carvers from around the world.




Click here to view many of the tools used in AICD's Ice Carving Programs.

Click here to view a portion of AICD's refrigerated ice carving area.

The Academy of Ice Carving and Design offers safe, ideal carving conditions, resources, equipment, and comfort for your one-to-one private training experience. AICD's training studio is located less than 15 minutes from Fresno Yosemite International Airport, which provides the ultimate convenience for our international students who may wish to add a visit to Yosemite National Park to their travel plans.







Graphic available from Fresno County


........................





"It doesn't matter how far it is, it is very important to do this course!
No importa lo lejos que este, es muy importante hacer este curso!"

Luis Martinez, CPIC, CMIC1, Ice Bar Madrid
Madrid, Spain







Hotel Assistance

AICD will be happy to provide transportation between
your hotel and the AICD studio each day of instruction.



Ask about AICD's VIP Suite Package for returning professional chefs and carvers who desire an all-in-one package which includes instruction, deluxe accomodations, and meals.





The

Courtyard by Marriott is also within walking distance of AICD - less than a half mile (0.4 miles).
Room rates for Monday - Thursday are around $150 (plus $18 local taxes) per night.
Room rates for Friday - Sunday are $99 (plus $12 local taxes) per night.




The following hotels are also available within just a few minutes of the AICD studio. We will be happy to make your reservations and assist you with anything that will make your visit more convenient and comfortable.

Note:
Upon your request, we can email a map showing
the location of these hotels in reference to AICD.



Photos feature Piccadilly Inn Hotels

AICD also recommends the following hotels.
They are listed in order of proximity to AICD.



Click for direct link to each hotel website:




Click

here

for a complete listing of all hotels in the Fresno County area.



Google Maps







Travel Assistance


Fresno Yosemite International (FYI) Airport


FYI Airport Terminal

AICD is only about 14 minutes from the FYI airport.

- Airlines Serving FYI -

- Car Rentals at FYI -



An extra benefit of providing private, personalized instruction is that AICD can adapt your training schedule to meet your professional needs, as well as the time zone that you are accustomed to.

Please let us know how we can best accomodate your flight arrival/departure times and special circumstances.



Note:
If you are traveling by air, please leave some extra room in
your luggage for your complementary AICD Handcrafted
Stoneware Mug, Tool Bag, and your Certificate Plaque.


Fresno is California's sixth largest metropolitan city, centrally located between San Francisco and Los Angeles, with easy access to Yosemite, Sequoia, and Kings Canyon National Parks.


Robin and Paul Germain at Yosemite this July


Note: Due to AICD's proximity to Yosemite National Park
(only an hour and a half drive from AICD on scenic Hwy 41), many students include an extra day or two in their travel arrangements. As one of the most visited scenic wonders in the world, you may wish to note that weekdays are a great time to visit Yosemite National Park because there are fewer people than on weekends.

Of particular note for chefs is the amazing dining experience they can have during their visit. Acclaimed chefs from around the world travel thousands of miles just to experience the Old World European splendor of the renown 5 Star, 5 Diamond Elderberry House Restaurant and Chateau du Sureau, which is just a 45 minute drive from AICD on Hwy 41 directly on the way to Yosemite. Executive Chef Karsten Hart is known for his cordiality in visiting with fellow professional chefs as they embark upon their 5 course feast. Dress Code: Jackets suggested, not required - no casual attire please.

In addition, Executive Chef Percy Whatley at Yosemite's famous Ahwahnee Hotel offers an amazing dining experience that has garnered much respect. He, too, is known for his cordiality in visiting with fellow professional chefs as they dine.

Important: Reservations for both of the above restaurants and hotels must be made well in advance.






Be sure to read what chefs and career ice carvers have shared about their experience at AICD.