The Premiere
Ice Carving and
Food Artistry School


Total Immersion,
Private Instruction
in One Weekend!
---
---
---
---
---
---
---
---
---
---
FUN FOOD ART
& FUN ICE ART
Classes and Demonstrations
for Team Building, Couples
An AICD graduate proudly
finishes one of his projects
- a perfect 20 inch sphere -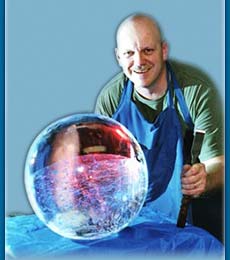 Official AICD Patches



Each of AICD's official patches feature deluxe gold
and white embroidery on a royal blue background.
These distinctive patches have been designed for
professional Chef Coats, Jackets, and hats.

Deluxe embroidered AICD patches are available for each instructional program.


Patches feature white, blue, and gold metallic embroidery on a navy blue background.

Each patch is 4 inches tall by 3.5 inches wide as shown
by the patch for graduates of our Chef Ice Artist Program.




......


........





Each graduate of the AICD's Instructional Programs is awarded our distinctive embroidered patch for use on chef coats, jackets, etc. Each program provides its own patch which indicates the level of training acheived.


Be sure to read what chefs and career ice carvers have shared about their experience at AICD.



AICD's Lifetime Certification Guarantee:

Due to AICD's proven "hands on" approach to comprehensive instruction and its stature as a private school, you can earn each level of AICD Certification for life with no certification fees, no yearly fees, and no membership requirements.

To maintain the integrity of AICD's educational programs, activities such as attendance at conventions, competitions, and related activities cannot be counted for receiving AICD Certification. A carver's unique experiences may, however, qualify as the prerequisite for enrolling in AICD's advanced instructional programs.