The Premiere
Ice Carving and
Food Artistry School


Total Immersion,
Private Instruction
in One Weekend!
---
---
---
---
---
---
---
---
---
---
FUN FOOD ART
& FUN ICE ART
Classes and Demonstrations
for Team Building, Couples
An AICD graduate proudly
finishes one of his projects
- a perfect 20 inch sphere -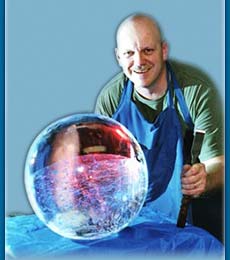 Give us 3 days and we will give you a LIFETIME of better Carving and Design...




Not Currently Accepting Reservations

for Private Instruction



After 40 years in the ice carving industry,

Paul Germain, the Founder of AICD

is in the process of retiring.



AICD is now For Sale

Everything is currently available in Oak Ridge, Tennessee.

Scroll down for more detailed
information about the sale of AICD,

Paul Germain is retiring after 40 incredible years in the ice carving industry. The renown ice carving school, the Academy of Ice Carving and Design, AICD, (and its subsidiary ice carving business - Ice Sculpture World) is now officially for sale.

Before a an international broker is hired to market and handle the sale, we are providing the opportunity for an experienced ice carving enterprise or culinary college to purchase it on eBay. Once a broker is hired, the price of the school and all of its 1,000's of ice carving related equipment, tools, instructional materials, displays,vehicles, etc. will have to be increased significantly to cover the broker's commission and expenses

No expense was spared in outfitting the school to meet and exceed the expectations of professional ice carvers and chefs.

Over the past 40 years of first operating an ice carving company, and later creating AICD as a private ice carving school, a total of over $1,500,000 has been invested.

Here are just a few of the types of items available:

Custom freezer trailer
Clinebell ice block maker
Double block commercial freezer
Ice block hoist
Misono and other premium chisels
Stihl chainsaws
Variety of power equipment
Custom die grinder bits
Aluminum plates
Hand saws
Different sizes of traditional and custom display bases for any size sculpture
Rotating bases
Lifting and other dollies
Professional lighting and special effects for final displays
Design aids
Training aids
Every vintage and modern ice carving book title ever
Instructional Props
Photography equipment
Highly developed website
National and international marketing including printed, televised, and online marketing
100's of custom ice carving templates
Sales materials such as custom invoices, return lists...

and much, much more!

Note: AICD specializes in actual ice carving instruction. There is no CNC equipment included in sale of AICD.

Approximately $100,000 and thousands of hours have been invested in the development of AICD's website, www.academyoficecarving.com.

Also for sale is an extensive variety of every type and price range of fruit and vegetable carving tool available, over 100 of the best fruit and vegetable carving instruction books available, instructional dvd's, training aids, adjustable tables, carving stations, final display setups, and much, much more.

Everything has been transported from AICD's base of operations in California to a 5,000 sq. ft. commercial storage building in Oak Ridge, Tennessee since relocating to Tennessee recently.

Due to the enormity of what is being offered and also the importance of a new owner being able to relocate the school as a turn-key operation as smoothly as possible, the majority of items are preferred to be sold with the business and website - depending on offer.

Paul Germain is willing to provide instruction for your employees and share his 40 years of experience and trade secrets.

Contact Paul Germain directly

1-865-454-4874

paul@academyoficecarving.com

Chefs, Career Ice Carvers,

and College Instructors

Learn beginning to advanced ice carving, fruit and
vegetable carving, and breakthrough teaching methods!

Providing world class Private Instruction tailored to the
experience and needs of professional chefs, career ice
carvers, and college instructors is our Passion!

AICD is world renown...by those who value the best.


Below: We invite you to enjoy an edited clip from an international television documentary featuring Paul Germain creatively expressing what the world's most respected, successful, and influential people depend upon to make their dreams a reality.

Have you heard that masterful ice carving, fruit carving, and vegetable carving skills are too difficult to learn quickly?
It's not as difficult as it looks - when you learn from an AICD Master Instructor.

Are you highly motivated and too busy for traditional classes?
AICD's acclaimed comprehensive crash courses feature world class private instruction and state-of-the-art teaching methods that dramatically enhance professional ice carving, food carving, or teaching skills with fine-tuned efficiency
in one weekend!

You will be inspired by how EASY, FAST, AND FUN true artistry can be when using AICD's innovative, proven techniques to create incredible ice sculptures and culinary masterpieces!

We hope we will have the priviledge of welcoming
you to our exclusive family of AICD graduates soon.

ACADEMY OF ICE CARVING AND DESIGN

Paul Germain
AICD President, Master Instructor




Providing far more instruction than what mere demonstrations of complex carvings can provide, Paul Germain's totally immersive, one-to-one, hands-on training techniques and real life applications make even the most detailed features of AICD's fascinating instructional programs come to life. Paul's break through methods of training prove to be nothing short of contagious for highly motivated chefs, culinary instructors, and professional ice carvers who want it all - their testimonials then say it all!







AICD's Professional Training Programs





All of AICD's Programs of Instruction can be reserved throughout the year.





---




For All Carvers
Prerequisite: None

For Culinary Students and those
considering employment in the
commercial ice carvng industry
Prerequisite: None




For Executive, Sous, and
Garde Manger Chefs - and
Culinary College Instructors
Prerequisite: None


---




— PROFESSIONAL (CPIC) —


For Executive, Sous, and
Garde Manger Chefs, - and
Culinary College Instructors
Prerequisite: None


For All Experienced Carvers
Prerequisite: CCIA,
(or commensurate experience)
Portfolio required for acceptance




For Career Ice Carvers
Prerequisite: None


---



— COMPETITION CARVING —


For Culinary School and
College Instructors
Prerequisite: Instructor Approval

For All Carvers
Prerequisite: CCIA
(or commensurate experience)




For Career Ice Carvers
and Competitors
Prerequisite: CIC
and Instructor Approval

---




"Paul, our culinary program will never be the same! Since incorporating your world-class ice carving techniques and amazing training methods in our culinary program, we have dramatically increased our fundraising and student recruitment. In addition, our students' confidence has increased due to their ability to safely accomplish the dazzling and profitable ice sculpting feats of a very privileged few."

Billy Redd, CEC, CMIC-2, ACF Chapter President, Bay Culinarians
Culinary Instructor, Gulf Coast Community College, Panama City, Florida





New...for novice enthusiasts only!
Fun Food Art and Fun Ice Art
Classes and Demonstrations


Now anyone can learn exquisite basic fruit and vegetable carving skills for DIY home entertaining, DIY receptions,
DIY parties, couple's activities, and team building!


Note: The Fun Food Art and Fun Ice Art programs are for novice enthusiasts only. These introductory classes do not provide the comprehensive instruction offered in our programs for professional chefs.

AICD's Lifetime Certification Guarantee:

Due to AICD's proven "hands on" approach to comprehensive instruction and its stature as a private school, you can earn each level of AICD Certification for life with no certification fees, no yearly fees, and no membership requirements.

To maintain the integrity of AICD's educational programs, activities such as attendance at conventions, competitions, and related activities cannot be counted for receiving AICD Certification. A carver's unique experiences may, however, qualify as the prerequisite for enrolling in AICD's advanced instructional programs.




The ACADEMY OF ICE CARVING AND DESIGN serves the culinary and commercial ice carving industries by rapidly teaching the comprehensive skills needed to sell, design, create, and safely display profitable, custom designed, handcarved ice sculptures, Thai fruit carvings, and vegetable carvings.






Innovative, state-of-the-art training techniques also provide "crash course" development of crucial artistic skills such as drawing and 3-D visualization needed for advanced ice, fruit, and vegetable carving!





AICD's training/certification programs are also a valuable way to earn points
for NICA's and ACF's certification programs, which are independent of AICD.

"AICD is setting the standard for excellence in preparing highly qualified, professionally certified chefs and ice carvers to meet the artistic demands and safety standards of both the high-end hospitality industry and the rapidly expanding commercial ice carving arena."

Our private, one-on-one instruction is available for highly motivated ice carvers, fruit carvers, and vegetable carvers from around the world who want to advance at a rate that is optimum for their learning style, skill, and level of experience. Private instruction can be adapted to suit the individual carver's schedule.

AICD's programs have also been developed to meet the advanced culinary training professional growth requirements of the American Culinary Federation's ACF certification program, the National Ice Carving Association NICA certification program, and top culinary schools. AICD also provides specialized curriculum guidance and training for executive chefs and culinary instructors who desire to teach the advanced techniques of professional ice carvers. AICD's comprehensive instructional objectives and proven curriculums are standards-based and measurable.

Over the past 30 years, Paul Germain has developed, researched, and perfected the "best of the best" drawing, design, and safe ice carving training techniques from his own experience - and from acclaimed artists, fruit and vegetable carvers, and ice sculptors around the world! Condensed into multi-level, comprehensive training and certification formats, each program includes dynamic, hands-on, intensive, private training in the art of safely creating fruit carvings, vegetable carvings, and ice sculptures.

Highly refined fruit carving instruction, vegetable carving instruction, and ice carving training programs have been designed to help carvers of any level develop artistic, multi-dimensional drawing, design, sculpture skills; faced carving in ice, computer enhanced custom design; closed-cell ice engraving; multiple block fusing; high-tech special effects; safe carving and transport methods; effective sales methods; media/public relations...and much more!

Designed to provide the most comprehensive professional fruit carving classes, vegetable carving classes, ice sculpture training programs and ice carving school in the world, AICD's Food Artist, Food and Ice Artist, Chef, Professional, Artisan, Instructor, and Master Ice Carver Certification Programs offer a broad range of design skills and technologies for students from around the globe including, but not limited to Mexico, Canada, United Kingdom, Brazil, France, Italy, Greece, Spain, Sweden, Holland, Russia, China, Germany, Jamaica, Australia, Dubai, Japan, Bali, and the Bahamas. AICD's one-to-one private instructional programs are for culinary educators, professional chefs, Thai fruit carvers, Thai vegetable carvers, garde mangers, ice carving instructors, career ice carvers, culinary students, catering directors, banquet managers, and sales associates who want to excel in their ability to market, design, sell, carve, deliver, and safely display fruit carvings, vegetable carvings, and ice sculptures. Adjunct instructors are world renown fruit and vegetable carver Chef Ray Duey and ice sculptor Steve Brice.

To maintain the integrity of AICD's educational programs, activities such as competitions, attendance at conventions, and community activities can not be used as credit for receiving AICD Certification. However, in certain instances, a carver's particular experience may qualify as the prerequisite for more advanced instructional programs.

Located in Fresno, California, AICD is dedicated to providing the most comprehensive and safe fruit, vegetable, and ice sculpture training possible for ice sculpture companies, hotels, caterers, country clubs, and culinary schools from around the world seeking to employ highly qualified, professionally certificated chefs, garde mangers, ice carvers, banquet managers, and catering sales associates.


In addition to providing comprehensive private ice carving instruction and ongoing support for graduates, AICD will be hosting special events featuring well known leaders in the food carving and ice sculpting industry who have distinguished themselves in either the commercial or competitive arenas such as the Food Network.

Please send Paul Germain an email indicating that you would like to be notified about these events. These events will be scheduled based upon student interest.






Private Instruction



AICD provides one-to-one personalized instruction that is tailored for each student's experience and future objectives. Private instruction ensures that professional chefs and carvers of any level receive far more actual ice sculpting training and individual guidance than is possible within group ice sculpture classes and fruit carving lessons. It also provides a much safer and more productive learning environment for developing the advanced drawing, art, and design skills needed for highly realistic and creative multiple ice block constructions and advanced fruit and vegetable carvings.

Photos of our students' first custom ice sculpture and fruit carving projects (which were completed during actual instruction) provide a thrilling glimpse of just how successful our ice sculpture and fruit carving training methods are.

Because of Paul Germain's success in integrating the combined experience of world class carvers, award winning art educators, ice carving books, fruit and vegetable carving books, fruit and vegetable carving videos and DVD's, Food Network, distinguished executive chefs and garde mangers, AICD students are capable of developing advanced carving and design skills that will give any hotel, country club, caterer, culinary school, or ice sculpture company the competitive edge that is so important in today's market.

The ice carving industry is growing at a phenomenal rate in the U.S and around the world. Whether you are a beginning or experienced ice carver, the sooner you reserve one of AICD's remarkable opportunities for private instruction, the sooner you too will also be on your way "to safely accomplish the dazzling and profitable ice sculpting and fruit carving feats of a very privileged few."

Vegetable and Fruit Carving Blog
Food Network
Fruit Carving Links